Title:The Communal Gathering of Chicago Scribblers Talking About Writing Crime Fiction Chicago Style
The Chicago Cryptographers of Mystery in attendance sharing their wise & beneficial thoughts will be:
Tracy Clark for What You Don't See
L.D. Barnes for The 107th Street Murder
Susanna Calkins for Murder Knocks Twice
Tim Chapman for The Blue Silence
Jim Doherty for An Obscure Grave
Date: June 5, 2020
Day: Friday
Time: 7:00 PM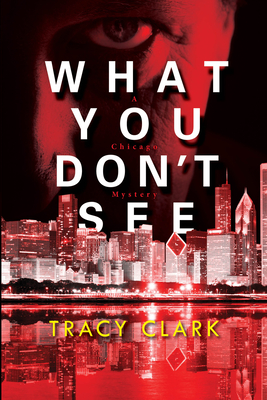 Description
---
Former cop Cass Raines knows the streets of Chicago all too well. Now she's a private investigator and getting an exclusive glimpse into how the other half lives—and how they die . . .

Wealth. Power. Celebrity. Vonda Allen's glossy vanity magazine has taken the Windy City by storm, and she's well on her way to building a one-woman media empire. Everybody adores her. Except the people who work for her. And the person who's sending her flowers with death threats . . .

As Vonda's bodyguard, off-duty cop Ben Mickerson knows he could use some back-up—and no one fits the bill better than his ex-partner on the police force, Cass Raines. Now a full-time private eye, Cass is reluctant to take the job. She isn't keen on playing babysitter to a celebrity who's rumored to be a heartless diva. But as a favor to Ben, she signs on. But when Vonda refuses to say why someone might be after her, and two of her staff turn up dead, Ben and Cass must battle an unknown assailant bent on getting to the great lady herself, before someone else dies.

Cass finds out the hard way just how persistent a threat they face during the first stop on Vonda's book tour. As fans clamour for her autograph, things take an ugly turn when a mysterious fan shows up with flowers and slashes Ben with a knife. While her ex-partner's life hangs in the balance, Cass is left to find out what secrets Vonda is keeping, who might want her dead, and how she can bring Ben's attacker to justice before enemies in the Chicago Police Department try to stop her in her tracks . . .
About the Author
---
Tracy Clark is the author of the highly acclaimed Chicago Mystery Series featuring ex-homicide cop turned PI Cassandra Raines, a hard-driving, African-American protagonist who works the mean streets of the Windy City dodging cops, cons, killers, and thugs. She received Anthony Award and Lefty Award nominations for her series debut, Broken Places, which was also shortlisted for the American Library Association's RUSA Reading List, named a CrimeReads Best New PI Book of 2018, a Midwest Connections Pick, and a Library Journal Best Books of the Year. In addition to her Cass Raines novels, Tracy's short story "For Services Rendered," appears in the anthology Shades of Black: Crime and Mystery Stories by African‑American Authors. A native of Chicago, she works as an editor in the newspaper industry and roots for the Cubs, Sox, Bulls, Bears, and Blackhawks equally. She is a member of Sisters in Crime, PI Writers of America, International Thriller Writers, and a Mystery Writers of America Midwest board member. Find Tracy on Facebook, follow her on Twitter @tracypc6161, or visit her online at TracyClarkBooks.com.

Description
---
In mid-October of 1978, the body of a young blonde tumbles from a garbage truck parked at the edge of the landfill, Mt. Trashmore, on Chicago's southeast side. Newly paired partners Rachael Culpepper and Tony Breese of the Chicago Police Detective Unit are assigned the case. They must navigate the twists, turns, and lies of 107th Street to find her murderer. This 70s-era Chicago murder-mystery filled with local color presents a realistic portrait of the south side communities of Beverly and Mt. Greenwood with their legendary class rivalries as Culpepper and Breese follow a trail that leads inexorably to the shocking culprit.
About the Author
L. D. Barnes is a life long Chicagoan, proud of her beginnings on the West Side. She attended Roosevelt University and the Art Institute of Chicago before spending her work life at several cultural, medical, political, broadcasting and corporate institutions. Starting her writing with IT training guides, disaster recovery manuals and other technical pieces, she expanded into Star Trek fan fiction, short stories and following in her father's footsteps, the occasional poem. She joined the Beverly Art's Center Writers Group, where she edited and contributed to their literary magazine, the BAC Street Journal.

Description
---
The first mystery in Susanna Calkins' captivating new series takes readers into the dark, dangerous, and glittering underworld of a 1920s Chicago speakeasy.
Gina Ricci takes on a job as a cigarette girl to earn money for her ailing father—and to prove to herself that she can hold her own at Chicago's most notorious speakeasy, the Third Door. She's enchanted by the harsh, glamorous world she discovers: the sleek socialites sipping bootlegged cocktails, the rowdy ex-servicemen playing poker in a curtained back room, the flirtatious jazz pianist and the brooding photographer—all overseen by the club's imposing owner, Signora Castallazzo. But the staff buzzes with whispers about Gina's predecessor, who died under mysterious circumstances, and the photographer, Marty, warns her to be careful.
When Marty is brutally murdered, with Gina as the only witness, she's determined to track down his killer. What secrets did Marty capture on his camera—and who would do anything to destroy it? As Gina searches for answers, she's pulled deeper into the shadowy truths hiding behind the Third Door.
About the Author
---
SUSANNA CALKINS became fascinated with seventeenth century England while pursuing her doctorate in British history and uses her fiction to explore this chaotic period. Originally from Philadelphia, Calkins now lives outside of Chicago with her husband and two sons. A Murder at Rosamund's Gate is her first novel.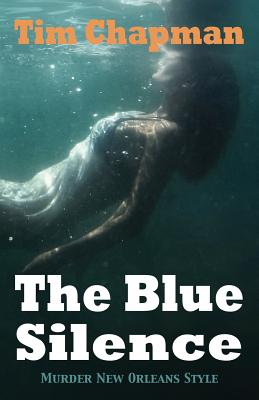 Description
---
Forensic scientist Sean McKinney has been asked by his daughter's college roommate to help find her missing sister. It's his daughter's first year at Tulane, and single father McKinney is having a tough time adjusting to being an empty nester. He heads down to New Orleans to lend a hand in the investigation, but when his own daughter is kidnapped the gloves come off. Now, the forensic scientist must put down his microscope and venture into the Louisiana swamps for a showdown with a crazed killer. Part crime story, part historical fiction, The Blue Silence moves from modern day Chicago to Reconstruction Era Louisiana and back to the bayou where the most dangerous animals aren't the gators.
About the Author
Tim Chapman is a former forensic scientist for the Chicago police department who currently teaches writing and tai chi chuan. He holds a Master's degree in Creative Writing from Northwestern University. His fiction has been published in The Southeast Review, the Chicago Reader, Alfred Hitchcock's Mystery Magazine, Printers Row Journal, and the anthology, The Rich and the Dead. His first novel, Bright and Yellow, Hard and Cold, (re-released as A Trace of Gold) was a finalist in Shelf Unbound's 2013 Best Indie Book competition. His short stories have been collected under the title, Kiddieland and other misfortunes. His latest novel is The Blue Silence. In his spare time he paints pretty pictures and makes an annoying noise with his saxophone that he claims is music. He lives in Chicago with his lovely and patient wife, Ellen, and Mia, the squirrel-chasingest dog in town.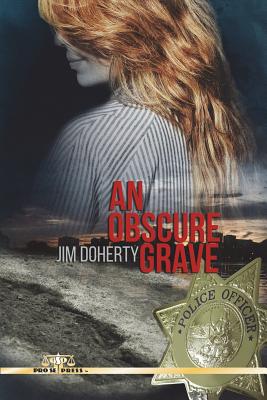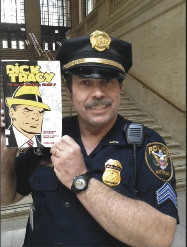 Description
A beautiful victim. An elusive criminal. A part time policeman. Three pieces of the mystery that is Jim Doherty's AN OBSCURE GRAVE. Dan Sullivan, UC Berkeley undergrad and part-time cop, is working the tip-line for a missing-persons case that is getting national attention. DeeDee Merryweather, beautiful Cal co-ed, has disappeared. The prevailing theory is that she's been abducted. But one of the tipsters, an anonymous caller claiming psychic powers, believes it's a murder, because, she says, she's sensed DeeDee's corpse buried in a makeshift tomb. If she's right, the Berkeley Police and the FBI are on the wrong track. But will a part-time reservist be able to put them on the right one that leads to DeeDee's obscure grave? And, from there, to her killer? Jim Doherty, author of JUST THE FACTS: TRUE TALES OF COPS AND CRIMINALS, crafts a challenging mystery within this spot on police procedural. AN OBSCURE GRAVE, his first novel, was a finalist for a CWA Debut Dagger Award, competing with hundreds of entries from all over the world.
About the Author
Policeman, mystery writer, and life-long mystery fan. One-time police technical advisor for the Dick Tracy comic strip (and still occasional guest writer on the strip). Married to a wonderful lady for over 20 years. Practicing, believing Catholic. Books include Just the Facts - True Tales of Cops & Criminals, a collection of true-crime articles, one of which won the WWA Spur Award; and Raymond Chandler - Master of American Noir, a work-for hire gig that is no longer available. My first novel, An Obscure Grave, a police procedural which was a finalist for the British Crime Writers Debut Dagger Award, was released early in June 2018. The Adventures of Col. Britannia, a short story collection that features Jane Austen's Capt. Wentworth as the UK's WW2 super-soldier and, will be out sometime in 2019 or early 2020.
Event date:
Friday, June 5, 2020 -

7:00pm

to

9:00pm

$26.00
ISBN: 9781496714930
Availability: Usually Ships in 1-5 Days
Published: Kensington - May 26th, 2020
---

$9.99
ISBN: 9781496714886
Availability: Usually Ships in 1-5 Days
Published: Kensington - April 30th, 2019
---