Titles: Antiques Ravin'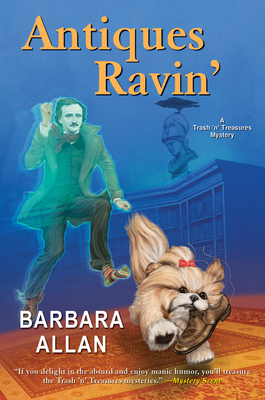 The votes are in! Eccentric seventy-something Vivian Borne—elected county sheriff, to everyone's amazement but her own—springs into action. In her new role, the community playhouse diva appoints daughter Brandy reluctant deputy and makes their spunky shih tzu Sushi a K-9 unit of one.

Soon the amateur-sleuths-turned-pro have a challenging case to solve as a series of creepy crimes plague an ill-fated Edgar Allan Poe festival, where a fiend is misguidedly dispensing Poe-etic justice. Small-town Antiqua, known for its quaint main street of antique shops, has set out to celebrate the gothic poet with food, fun, and rare memorabilia, only to have the Master of the Macabre's twisted tales come to deadly life.

A purloined tome, a black cat, a musty mausoleum, and mysterious disappearances—these tell the tale of a heartless murderer. But Vivian and Brandy Borne are determined to decipher the cryptic clues to make sure a ravin'-mad killer strikes "nevermore"!

Don't miss Brandy Borne's tips on hunting for valuable antiques!
Barbara Allan is the joint pseudonym of acclaimed short story writer Barbara Collins (Too Many Tomcats) and New York Times bestselling mystery novelist Max Allan Collins (Road to Perdition). Their previous collaborations have included one son, a short story collecion and two novels. They live in Iowa in a house filled with trash and treasures.
Mike Hammer: Murder by Love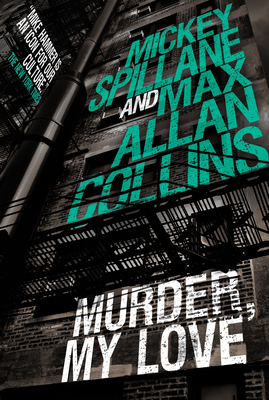 Hammer is summoned to a meeting with Jamie Winters, United States Senator from New York, and Jamie's lovely, very smart wife, Nicole, considered by many to be the power behind the throne. Winters is being blackmailed, and Hammer is given a list of suspects who may be behind the threats to the Senator's career. But when the suspects begin to drop like flies, Hammer realises there is more to this case than just a salacious tape.
*(Also, Antiques Wanted and Scarface and the Untouchable: Al Capone, Eliot Ness, and the Battle for Chicago will be available in paperback editions by the time of the signing.)
Authors: Max Allan & Barbara Collins
Date: June 9, 2019
Day: Sunday
Time: 2:00 PM
Event date:
Sunday, June 9, 2019 -

2:00pm

to

4:00pm