Authors: Dr. Tyra Manning and Karen Keilt
Titles: Your Turn: Ways to Celebrate Life Through Storytelling (Manning)
The Parrot's Perch: A Memoir (Keilt)
Date: October 22, 2019
Day: Tuesday
Time: 7:00 to 9:00 PM
Author
Former River Forest, Illinois resident, Dr. Tyra Manning earned her doctoral degree in education from the University of Kansas and went on to become one of the nation's top school superintendents. Since her retirement, her mission has been to share her compelling life's story of hope and redemption by encouraging readers to tell their own life stories through writing. Her first book, Where the Water Meets the Sand, is an IBPA Benjamin Franklin Awards Gold winner in the Autobiography & Memoir category.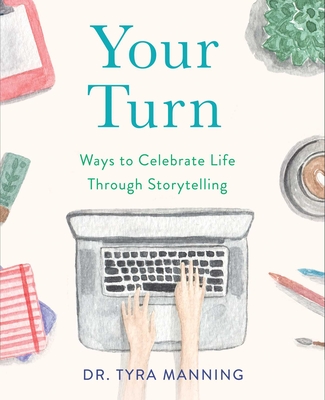 Description
---
Creative expression through writing helps us uncover gems of hope and serenity, enabling us to navigate difficult times. Sharing stories with one another fills the space between us, inspires us, helps us forge stronger relationships, and teaches us that we're more alike than different. In Your Turn, renowned educator Dr. Tyra Manning offers examples of stories from her own life, followed by an invitation for readers to delve onto their own emotional histories, with plenty of room to explore on the page with writing prompts and tools.
A guidebook for transformation through self-expression, Your Turn will spark readers' creative thought and offers them a space to document their own self-reflection--helping them overcome challenges and move forward
Author
Karen Keilt, is the author of a memoir, The Parrot's Perch. Keilt, a native of Brazil," tells the story of her imprisonment and torture while a captive of the country's military dictatorship regime. In this emotional and courageous memoir, Keilt outlines her life's journey to find true happiness after years of clinging to survival.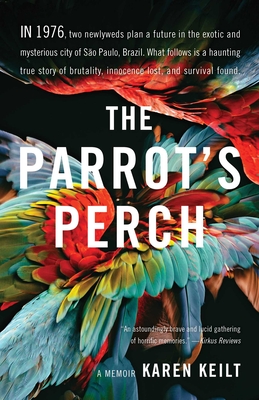 Description
---
The Parrot's Perch opens in 2013, when Karen Keilt, age sixty, receives an invitation to testify at the Brazilian National Truth Commission at the UN in New York. The email sparks memories of her "previous life"--the one she has kept safely bottled up for more than thirty-seven years. Hopeful of helping to raise awareness about ongoing human rights violations in Brazil, she wants to testify, but she anguishes over reliving the horrific events of her youth. In the pages that follow, Keilt tells the story of her life in Brazil--from her exclusive, upper-class lifestyle and dreams of Olympic medals to her turmoil-filled youth. Full of hints of a dark oligarchy in Brazil, corruption, crime, and military interference, The Parrot's Perch is a searing, sometimes shocking true tale of suffering, struggle--and survival. Karen Keilt lived through the darkest days of Brazil's military dictatorship. In her courageous and compelling memoir, Keilt narrates an emotionally honest reckoning of her desire to find true happiness. Forbidden by her wealthy family to even mention her imprisonment, torture, and rape, Keilt is forced to make a change that will affect the rest of her life. Seen through her testimony to the Brazilian National Truth Commission at the UN, readers become witnesses to both her vulnerability and her quiet strength.
Event date:
Tuesday, October 22, 2019 -

7:00pm

to

9:00pm

$16.95
ISBN: 9781631524561
Availability: Usually Ships in 1-5 Days
Published: She Writes Press - October 1st, 2019
---

$16.95
ISBN: 9781631525711
Availability: Usually Ships in 1-5 Days
Published: She Writes Press - April 16th, 2019
---