Authors Discussion & Signing with Victoria Weisfeld
Title: Architect of Courage
And Michael A. Black
Titles: Devil's Dance (#1 Army Ranger Steve Wolf), Devil's Fancy (#2 Army Ranger Steve Wolf), Devil's Brigade (#3 Army Ranger Steve Wolf) and Devil's Advocate (#4 Army Ranger Steve Wolf)
Date: June 19, 2022 (Yes, Father's Day)
Day: Sunday
Time: 2:00 PM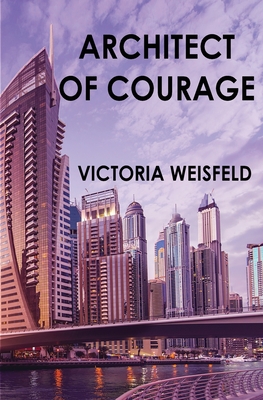 Description
---
In June 2011, September was weeks away, and the full dread of the approaching anniversary hadn't yet settled on New York City's residents. But from One Police Plaza to the FBI's grim headquarters in Washington, D.C., the top brass harbor a rumbling in the gut. Each person who works for them down the line shares their unease, from every rookie cop walking the beat to the lowliest surveillance specialist. And Archer Landis is about to get caught up in their fixation.Landis is not one of his city's guardians, and a different sort of electricity runs under his skin on this warm Thursday evening. A highly successful Manhattan architect-a man you'd say has his life totally, enviably, in order-Landis works the room at a Midtown reception, shaking hands, being seen, accompanying his cheerful greetings with the convivial clinking of ice in an untouched glass of single malt.
When the noisy crowd becomes sufficiently dense and everyone present can say they've seen him, he will slip away. Out on Fifth Avenue, he will grab a cab for the run south to Julia's Chelsea apartment.
It's a trip that will hurtle him into deadly danger. Everyone and everything he cares about most will be threatened, and he will have to discover whether he has the courage to fight his way clear.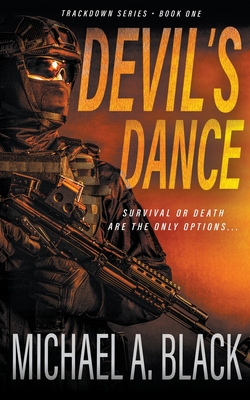 Description
---
SURVIVAL OR DEATH ARE THE ONLY OPTIONS.
When Military Intelligence team Army Ranger Sergeant Steve Wolf with a Private Military Company known as the Vipers, he subsequently finds himself blamed for the deaths of some Iraqi civilians after a botched raid in Baghdad.
Upon his release from prison four years later Wolf's friend and mentor, former Green Beret Jim McNamara, invites him into the bounty hunting business. Wolf reluctantly agrees and the pair cross paths with some undesirable characters as they head down south of the border to apprehend a wanted fugitive. Unbeknownst to Wolf, his old enemies from Iraq, the Vipers, are also in Mexico on the trail of the same fugitive, who is in possession of a priceless stolen artifact being sought by a very rich and unscrupulous man. The trail leads them all to El Meco, the abandoned Mayan ruins, where Wolf finds himself suddenly battling alone against a small army of vicious foes.
Event date:
Sunday, June 19, 2022 -

2:00pm

to

4:00pm

$15.99

ISBN: 9781953434814
Availability: Usually Ships in 1-5 Days
Published: Black Opal Books - June 4th, 2022
---

$21.99

ISBN: 9781647341428
Availability: Usually Ships in 1-5 Days
Published: Wolfpack Publishing - November 18th, 2020
---