Author: Jack Fredrickson
Title: The Black Cage (Introducing Crime Reporter Milo Rigg) * PW Review
Author: Michael Wiley
Title: Trouble in Mind (Introducing maverick Chicago detective Sam Kelson
Date: 2/15/20
Day:Saturday
>>Time: 11:00 AM to 1:00 PM<<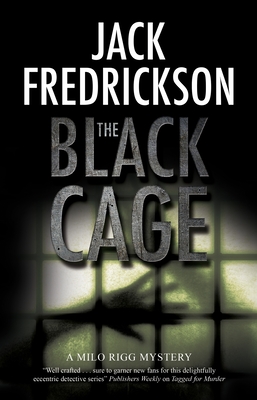 Description
---
Crime reporter Milo Rigg must uncover a brutal serial killer to restore his battered reputation in this first in a gripping new mystery series.
Exposing the botched murder investigation of three young boys has left Milo Rigg's reputation and career as a crime-reporting journalist in tatters. But when the naked, frozen bodies of two young sisters, Priscilla and Beatrice Graves, are found down a ravine in Chicago months later, there are disturbing similarities. Are the two cases linked, and could this be Milo's chance to right the wrongs of the past?
Restored to his former reporter role, Milo is back - and he's asking uncomfortable questions again. Confronted with deception and corruption at every turn, can Milo uncover the identity of a ruthless serial killer and finally rid himself of the black cage that threatens to consume him?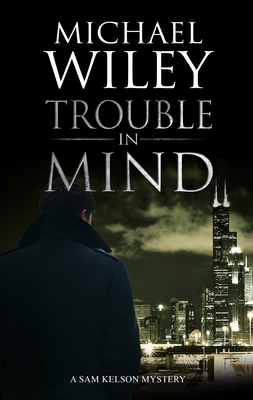 Description
---
Introducing maverick Chicago private investigator Sam Kelson in the first of a hardhitting new crime noir series.
Sam Kelson is a PI like no other. As a consequence of being shot in the head while working undercover as a Chicago cop, he suffers from disinhibition: he cannot keep silent or tell lies when questioned. But truth be told - and Kelson always tells the truth - he still feels compelled to investigate and, despite the odds, he's good at his job.
Hired by Trina Felbanks to investigate her pharmacist brother, whom she suspects is dealing drugs, Kelson arrives at Felbanks' home to make a shocking discovery. Arrested on suspicion of murder, he makes an even more startling discovery concerning his client's identity. Kelson would appear to have been set up ... but by whom, and why?
As events spiral out of control and the body count rises, Kelson realizes he's made a dangerously powerful enemy. Will he survive long enough to discover who has targeted him - and what it is they want?
Event date:
Saturday, February 15, 2020 -

11:00am

to

1:00pm

$28.99
ISBN: 9780727889164
Availability: Coming Soon - Available for Pre-Order Now
Published: Severn House Publishers - February 4th, 2020
---

$28.99
ISBN: 9780727889812
Availability: Usually Ships in 1-5 Days
Published: Severn House Publishers - January 7th, 2020
---