Author: Frances McNamara Interviewed by Her Friend and Former Publisher Emily Victorson
Title: Molasses Murder in a Nutshell
Date: March 25, 2023
Day: Saturday
Time: Noon to 2:00PM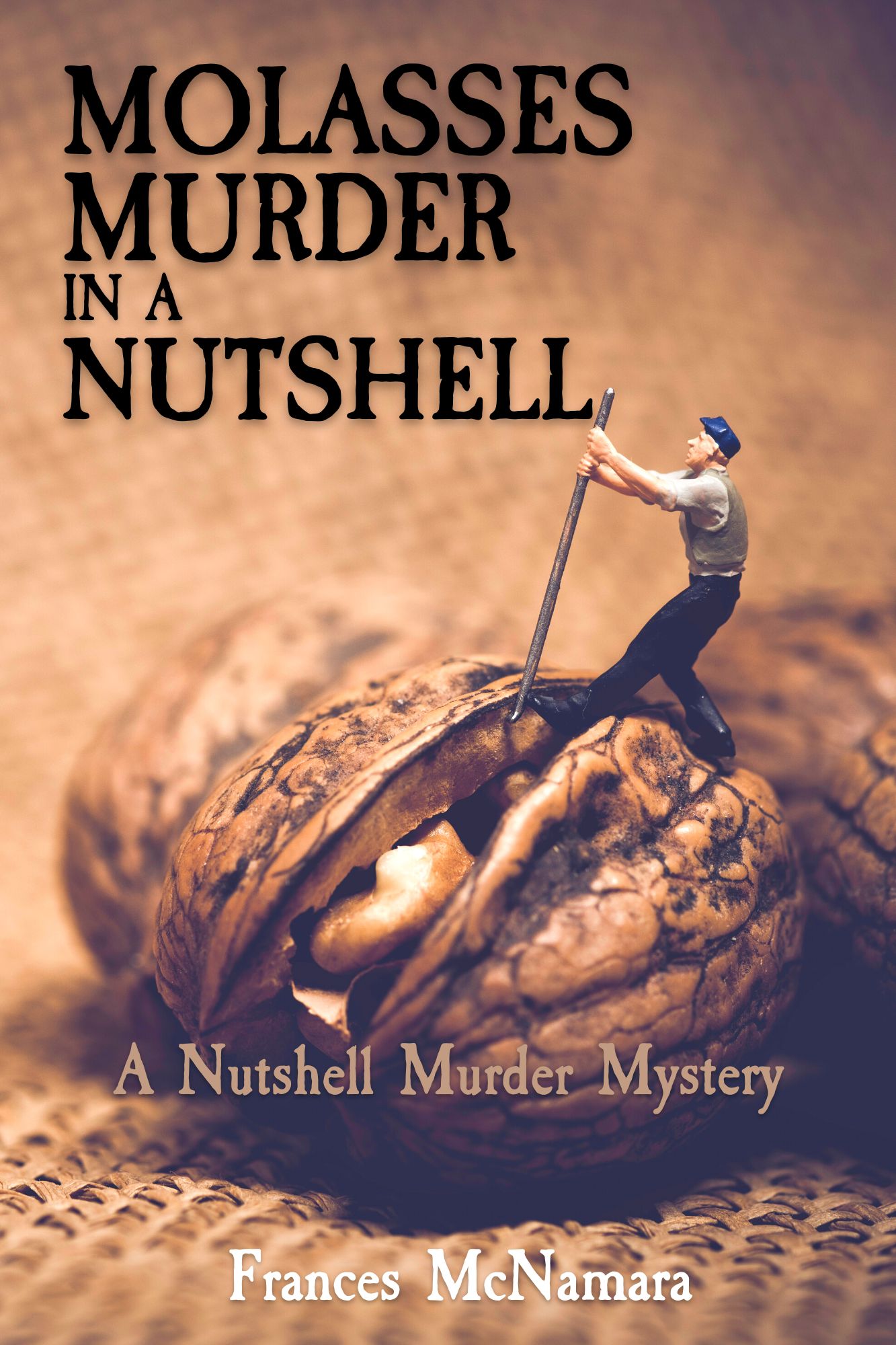 About the Book:
The purpose of a forensic investigation is said to be "convict the guilty, clear the innocent, and find the truth in a nutshell."
In January 1919 a tank bursts in Boston's North End, flooding the neighborhood with molasses. When a woman is found murdered in the wreckage, Frances Glessner Lee asks her old friend, medical examiner Dr. George Magrath to help exonerate a young serviceman. Frustrated by her lack of education and skills, she wants the clear the young man's name and find the killer. Will creation of a miniature crime scene lead to the truth? It's the best she can do.
This is the first in a series of fictional stories roughly based on the Nutshell Studies of Unexplained Death. Over twenty miniature crime scenes were used from the 1940's to the present to train police detectives. Set in the 1920's these stories imagine Frances Glessner Lee working with Dr. George Magrath to learn about "legal medicine" as forensic science was known at the time. Working with Magrath provided the foundation for the miniatures for which Frances Glessner Lee has become known as the Mother of Forensic Science.
About the Author:
Frances McNamara grew up in Boston, where her father served as Police Commissioner for ten years. She has degrees from Mount Holyoke and Simmons Colleges, and retired from the University of Chicago. She now divides her time between Boston and Cape Cod.

Author of The Emily Cabot Mysteries about a social activist in Chicago in the late 19th and early 20th centuries, Frances is Secretary of Sisters in Crime New England and active in MWA New England. Death in a Time of Spanish Flu was released in 2022.

A second series Nutshell Murder Mysteries featuring "Mother of Forensic Science" Frances Glessner Lee is published by Level Best Books. The first in the series Molasses Murder in a Nutshell was released in 2023.
Event date:
Saturday, March 25, 2023 -

12:00pm

to

2:00pm

$16.95

ISBN: 9781685122508
Availability: Usually Ships in 1-5 Days
Published: Level Best Books - January 10th, 2023
---