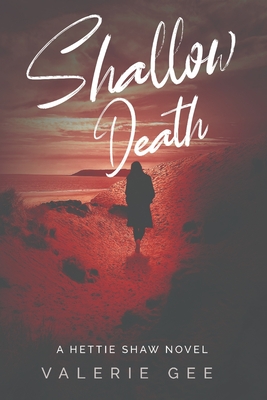 Title: Shallow Death: A Hettie Shaw Mystery
Author: Valerie Gee
Date: October 2, 2022
Day: Sunday
Time: 2:00PM
Description
---
When troubled Lady Gwen falls to her death from Castle Cliff, everyone thinks she committed suicide. However, when her twin brother Lord Ambrose is accused of murder, he hires Sir Charles and Hettie Shaw to clear his name. As they investigate the twisting trail through the underbelly of Wales, it leads Hettie to insist they exhume the bodies of his parents which uncovers a terrible family secret.
Broken hearted after a tragic accident killed her husband, Hettie, in her early fifties, finds escape in the arms of younger men; however, not everyone is what they seem and as she delves into the murders, her private life falls into disarray and she uses her quick wit and Druid skills to avert terrible danger. Meanwhile, Charles is battling his own problems with his new fiance who shows herself as an out of control spendthrift. And, when a young girl is found brutally murdered, it leads them to a dungeon where, both Hettie and Charles race against time to save themselves from falling victim to the deadly killer.
Event date:
Sunday, October 2, 2022 -

2:00pm

to

4:00pm

$12.00
Email or call for price.
ISBN: 9798826345665
Published: Independently Published - May 16th, 2022
---