Author: Daniel Stashower
Title: American Demon: Eliot Ness and the Hunt for America's Jack the Ripper
Date: October 7, 2022
Day: Friday
Time: 7:00-9:00 PM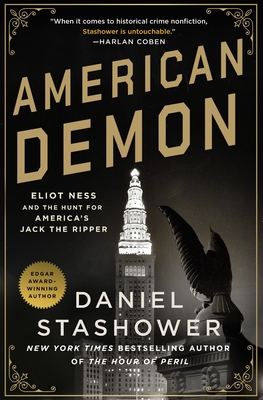 Description
---
New York Times bestselling author and Edgar Award-winner Daniel Stashower returns with American Demon, a historical true crime starring legendary lawman Eliot Ness.

Boston had its Strangler. California had the Zodiac Killer. And in the depths of the Great Depression, Cleveland had the Mad Butcher of Kingsbury Run.

On September 5th, 1934, a young beachcomber made a gruesome discovery on the shores of Cleveland's Lake Erie: the lower half of a female torso, neatly severed at the waist. The victim, dubbed "The Lady of the Lake," was only the first of a butcher's dozen. Over the next four years, twelve more bodies would be scattered across the city. The bodies were dismembered with surgical precision and drained of blood. Some were beheaded while still alive.

Terror gripped the city. Amid the growing uproar, Cleveland's besieged mayor turned to his newly-appointed director of public safety: Eliot Ness. Ness had come to Cleveland fresh from his headline-grabbing exploits in Chicago, where he and his band of "Untouchables" led the frontline assault on Al Capone's bootlegging empire. Now he would confront a case that would redefine his storied career.

Award-winning author Daniel Stashower shines a fresh light on one of the most notorious puzzles in the annals of crime, and uncovers the gripping story of Ness's hunt for a sadistic killer who was as brilliant as he was cool and composed, a mastermind who was able to hide in plain sight. American Demon reconstructs this ultimate battle of wits between a hero and a madman.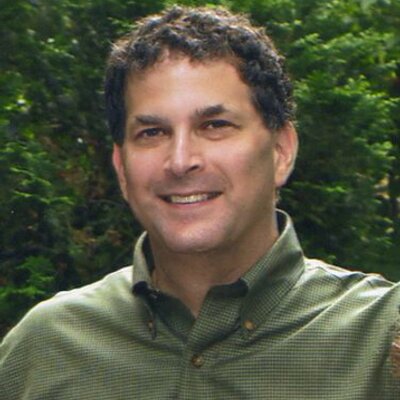 About the Author
---
Daniel Stashower is an acclaimed biographer and narrative historian and winner of the Edgar, Agatha, and Anthony awards, and the Raymond Chandler Fulbright Fellowship in Detective Fiction.

He is the author of six nonfiction works including The Hour of Peril, The Boy Genius and The Mogul as well as the Edgar Award-winning Teller of Tales: The Life of Arthur Conan Doyle. He is also the author of five mystery novels, the most recent of which is The Houdini Specter.

Stashower is a recipient of The Raymond Chandler Fulbright Fellowship in Detective and Crime Fiction Writing, and spent a year as a Visiting Fellow at Wadham College, Oxford. A freelance journalist since 1986, Stashower's articles have appeared in The New York Times, The Washington Post, Smithsonian Magazine, National Geographic Traveller and Connoisseur.

He lives with his wife and two sons in Washington, D.C.
Event date:
Friday, October 7, 2022 -

7:00pm

to

9:00pm

$29.99

ISBN: 9781250041166
Availability: Usually Ships in 1-5 Days
Published: Minotaur Books - September 6th, 2022
---