and speaking of books...
G.K. Chesterton Society Meeting
9/11/21 at 2:00 p.m.
Title: The Secret of Father Brown
Mystery Discussion Group
9/18/21
2:00 p.m
Leader: Joann Tucker
Title: Murder at Melrose Court: A 1920s Country House Christmas Murder
Author: Karen Baugh Menuhin
CLIO'S CHRONICLERS : MEETING
Sun. 9/26/21 2:00 P.M.
Leader: Brenda Rossini
Title: The Churchill Complex: The Curse of Being Special, from Winston and FDR to Trump and Brexit.
Author: Ian Buruma


Scene At Centuries & Sleuths Bookstore
1.Winner of Goldsborough # Strikes you're Dead 2.Robt. Goldsborough 3.Michael A. Black 4.Michael Raleigh
Special Event
Beginning May13th, Centuries & Sleuths presents a special salute to Sherlock & Sir Arthur Conan Doyle..
Welcome to 221B Baker Street, a replica, which will be on display in the window of Centuries and Sleuths
during May, to honor Sir Arthur's 162nd Birthday (5/22). The house took a year to build. The
structure is built upon actual timbers—very small ones, of course.
The building and all interior parts, from furniture to fire irons, from
beer mugs to kitchen cooking utensils are handmade.
Only the inhabitants have come from elsewhere—of course, from a
shop in England..
221B houses Sherlock Holmes & Dr. John Watson, (Mrs. Hudsonn may be out)
The house was made by Mary Kay Ryan, a long term fan and customer of
Centuries and Sleuths and a resident of Oak Park. She has been doing
dollhouses and miniatures since she was 10 when she and her mother
"did up" their first family heirloom dollhouse which is now over 100 years old.
On Sun., May 23 at 2 pm Mary Kay will discuss its history and features.
Staff Picks: Books We've Recently Enjoyed
Non- Fiction
Oldest Chicago by Dan Witter
Hemingway in Comics by Rob Elder
Sistine Secrets by Blech & Doliner
A Promised Land by Barack Obama
Chicago Socialism by Joseph Rulli
Boneheads & Braniacs by Moira Dolan
Crusaders Dan Jones
The Templars Dan Jones
Custer's Trials T.J.Stiles
The Ghosts of Eden Park Karen Abbott
A Day in the Life of Ancient Rome Alberto Angela
Amusement Park Stephen Silverman
How to Hide an Empire Daniel Immerwahr
Leadership in Turbulent Times Doris Kearns Goodwin
Killers of the Flower Moon David Grann
The Only Woman in the Room Marie Benedict
Phillipp of Hesse: Unlikely Hero of the Reformation John Helmke
Fiction: International
Jewels of Paradise by Donna Leon
The Book Artist Mark Pryor
The Hidden Key Dave Grogan
Pyongyang Option by A.C.Friedan
Diver's Paradise by Davin Goodwin
Play of Death Oliver Potzch
GI Bones Martin Limon
Mr. Kill Martin Limon
Shoot the Bastards. Michael Stanley
A Fine Line. Gianrico Carofiglio
Police by Jo Nesbo
The Land of Dreams Vidar Sundstol
The Wolf & The Watchman Niklas Natt och Dag
Insidious Intent by Val McDermid
Fiction: Anglo-American
Lethal Pursuit by Will Thomas
Forever by Peter Hamill
The Black Cage Jack Fredrickson
Broken Places by Tracy Clark
The Lucky One Lori Rader-Day
Blues in the Dark Raymond Benson
The Adventure of the Peculiar Protocols Nicholas Meyer
Searcher of the Dead Nancy Herriman
The Conjurers Boy by Michael Raleigh
Death of an Art Collector Robert Goldsborough
This Tender Land by William Kent Krueger
Murder Knocks Twice Susanna Calkins
Legends of the West by Michael A. Black
Shell Game Sara Paretsky
Murder at Astor Place Victoria Thompson
'Centuries & Sleuths Bookstore's Bestsellers'
BINC Foundation
---

Editors' Note
Binc at 25: Meeting the Need
With the support of the organization, Shelf Awareness celebrates the 25th anniversary of the Book Industry Charitable (Binc) Foundation and all the amazing work it has done over a quarter century helping bookstores, booksellers, comic shops and comic shop staff, especially its heroic work during the pandemic.
---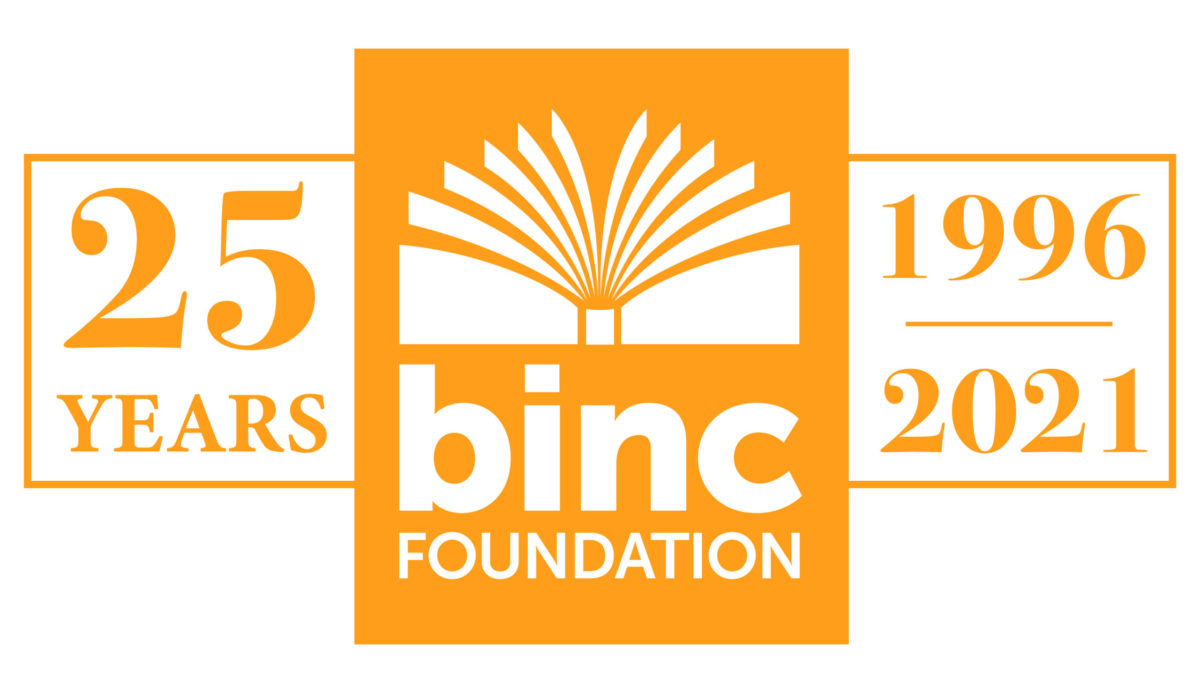 ---
Bookselling News
Binc's Most Challenging Year Ever
First, on behalf of the book and comic industries, we must thank the Book Industry Charitable (Binc) Foundation for all it has done to help stores and store staff in need, especially since March 2020.
....
With the help of three volunteers, Binc created an online application to further ease the process. Other volunteers pitched in as well, and Binc essentially brought on anyone who had the skills French and her team knew they needed. They also relied on a public health emergency policy that Binc had formulated in the past. As a result of all this, Binc was able to send out the first checks to individual applicants on March 17. At this time, Binc was receiving a new request for assistance every 15 minutes, all day every day.
"It's humbling to know that what we have been working towards for the past eight years, all of the advocacy we did and conversations we had, it paid off," French says. "Folks found us when the need was highest."
(For a full account of how Binc responded in the first few months to the pandemic, see this Shelf Awareness article from May 2020.)