and speaking of books...
G.K. Chesterton Society Meeting
5/8/21 at 2:00 p.m.
Title: The Pickwick Papers
by Charles Dickens
Mystery Discussion Group
5/15/21
2:00 p.m
Leader: Madeline Moon
Title:A Discovery of Witches
Author:Deborah Harkness
CLIO'S CHRONICLERS : MEETING
Sun. 5/30/21 2:00 P.M.
Leader: Alan Krause
Title: Presidents of War: The Epic Story form 1807 to Modern Times

Author: Michael Beschloss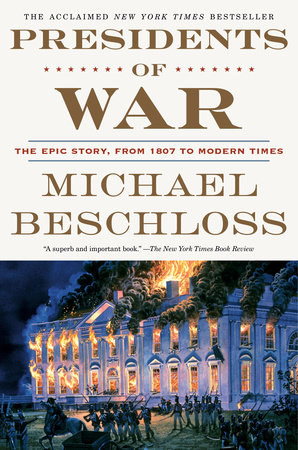 Special Event
Beginning May13th, Centuries & Sleuths presents a special salute to Sherlock & Sir Arthur Conan Doyle..
Welcome to 221B Baker Street, a replica, which will be on display in the window of Centuries and Sleuths
during May, to honor Sir Arthur's 162nd Birthday (5/22). The house took a year to build. The
structure is built upon actual timbers—very small ones, of course.
The building and all interior parts, from furniture to fire irons, from
beer mugs to kitchen cooking utensils are handmade.
Only the inhabitants have come from elsewhere—of course, from a
shop in England..
221B houses Sherlock Holmes & Dr. John Watson, (Mrs. Hudsonn may be out)
The house was made by Mary Kay Ryan, a long term fan and customer of
Centuries and Sleuths and a resident of Oak Park. She has been doing
dollhouses and miniatures since she was 10 when she and her mother
"did up" their first family heirloom dollhouse which is now over 100 years old.
On Sun., May 23 at 2 pm Mary Kay will discuss its history and features.
Staff Picks: Books We've Recently Enjoyed
Non- Fiction
Chicago Socialism by Joseph Rulli
Boneheads & Braniacs by Moira Dolan
Crusaders Dan Jones
The Templars Dan Jones
Custer's Trials T.J.Stiles
The Ghosts of Eden Park Karen Abbott
A Day in the Life of Ancient Rome Alberto Angela
Amusement Park Stephen Silverman
How to Hide an Empire Daniel Immerwahr
Leadership in Turbulent Times Doris Kearns Goodwin
Killers of the Flower Moon David Grann
The Only Woman in the Room Marie Benedict
Phillipp of Hesse: Unlikely Hero of the Reformation John Helmke
Fiction: International
The Hidden Key Dave Grogan
Pyongyang Option by A.C.Friedan
The Bookseller Mark Pryor
Diver's Paradise by Davin Goodwin
Play of Death Oliver Potzch
GI Bones Martin Limon
Mr. Kill Martin Limon
Shoot the Bastards. Michael Stanley
A Fine Line. Gianrico Carofiglio
Police by Jo Nesbo
The Land of Dreams Vidar Sundstol
The Wolf & The Watchman Niklas Natt och Dag
Unto Us A Son is Given Donna Leon
Insidious Intent by Val McDermid
Fiction: Anglo-American
The Black Cage Jack Fredrickson
Broken Places by Tracy Clark
The Lucky One Lori Rader-Day
Blues in the Dark Raymond Benson
The Adventure of the Peculiar Protocols Nicholas Meyer
Searcher of the Dead Nancy Herriman
The ConjurerS Boy by Michael Raleigh
Prince Edward's Warrant. Mel Starr
Death of an Art Collector Robert Goldsborough
This Tender Land by William Kent Krueger
Murder Knocks Twice Susanna Calkins
A Fall of Shadows Nancy Herriman
Legends of the West by Michael A. Black
Shell Game Sara Paretsky
Murder at Astor Place Victoria Thompson
'Centuries & Sleuths Bookstore's Bestsellers'
BINC Foundation

Binc Launches Survive to Thrive Grant Program
The Book Industry Charitable Foundation has announced Survive to Thrive, a grant program designed to
help independent bookstores and comic book shops stabilize and recover during the waning months of the pandemic.
The grant program is being supported by initial gifts of $500,000 from Ingram Charities and Ingram Content Group,
$250,000 from Bookshop.org, and an additional $250,000 in donations from Hachette, HarperCollins, Macmillan and
Penguin Random House.
Binc executive director Pamela French said the organization hopes to raise an additional $1 million by the end of May,
and $2 million would allow Binc to provide 200 stores with grants of up to $10,000. Donations to the Survive to Thrive
program are open and can be made here.
The grants will be awarded through a juried review process, with the jury comprised of industry leaders "who love book
and comic shops and have the knowledge and expertise to review the grant applications." Applications for the program
will open in mid-April, with the grants distributed in early June.
"We can't thank John Ingram enough for his visionary gift in support of independent bookstores and comic shops and for
his hands-on advocacy in reaching out to other industry leaders," French said. "We are also grateful to the five additional
companies that joined Ingram to kick-off the Survive to Thrive grant program."
"As we all turn our attention toward getting to the other side of the pandemic, I want to be sure local bookstores--gems of
their communities--have a chance to not only survive, but thrive," said John Ingram, chairman of Ingram Industries and
Ingram Content Group. "Bookstores are the lifeblood of local communities--their success is our success."
Andy Hunter, founder and CEO of Bookshop.org, said, "Bookstores should not be worried about staying in business if they
have one bad season, an unforeseen major expense, or even a global pandemic."
Hachette Book Group CEO Michael Pietsch said, "Hachette is a longtime supporter of Binc and the independent booksellers
who are so essential to books, authors, and reading, and we're proud to be part of Binc's Survive to Thrive initiative in this
urgent moment."
Josh Marwell, president of sales at HarperCollins, said, "One of the lessons of the pandemic will be the role that books and
authors played in helping the public get through very difficult times and the aid and comfort local bookstores provided to their
communities in bringing authors and readers together. There are thousands of examples of how the nation's independent
booksellers quickly rallied, developed new ways of doing business and were beacons of hope for better times. Now is a
critical time for independent booksellers and we are so proud to support Binc's Survive to Thrive Initiative which will play a
crucial role in helping Independents to retain a solid footing in their communities, as well as extending and refining the many
innovative ways of bookselling that have arisen out of necessity during the last year."
Don Weisberg, CEO, Macmillan Publishers, said, "The independent bookstores of America are critical to our bookselling
environment, and now more than ever we all need to rely on each other."
Jaci Updike, president of sales, Penguin Random House U.S., said, "In this time when the availability of wide-ranging
information and ideas is more necessary than ever to the future of society, Binc's support of our authors and their books,
by their heroic sustaining of a healthy small-business bookselling ecosystem, is cheering and inspiring."
(from Shelf Awareness)