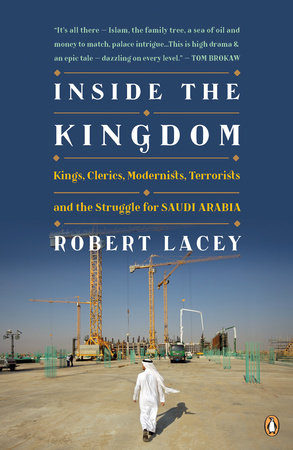 G.K.CHESTERTON GROUP:
Irish Impressions by G.K.Chesterton
Personal impressions of the author's visit to Ireland under the direction
of the War Aims Committee. Mr. Chesterton understands teh Irish thoroughly
and says many fine things finely in this refreshing and stimulating book
MYSTERY DISCUSSION GROUP
Origin: A Langdon Novel by Dan Brown
Robert Langdon, Harvard professor of symbology and religious iconology, arrives at the ultramodern Guggenheim Museum Bilbao to attend a major announcement—the unveiling of a discovery that "will change the face of science forever.". ... Reeling and facing an imminent threat ...
CLIO'S CHRONICLERS
Inside in the Kingdom: Kings, Clerics, Modernists, and Terrorists,
and a struggle for Saudi Arabia by Robert Lacey
Though Saudi Arabia sits on one of the richest oil deposits in the world, it also produced fifteen of the nineteen 9/11 hijackers. In this immensely important book, journalist Robert Lacey draws on years of access to every circle of Saudi society giving readers the fullest portrait yet of a land straddling the worlds of medievalism and modernity. Moving from the bloody seizure of Mecca's Grand Mosque in 1979, through the Persian Gulf War, to the delicate U.S.-Saudi relations in a post 9/11 world, Inside the Kingdom brings recent history to vivid life and offers a powerful story of a country learning how not to be at war with itself.